Note: Thanks to Ann Coulter, Bill O'Reilly, The Lotus Blog, American Thinker, and Moonbattery.com (love the name), and welcome to their readers!
How many conservative columnists get targeted by a far-left DailyKos email campaign directed at their brand-new, liberal editor-in-chief? And then actually get fired over it after over 2 years at the paper and a hundred columns? Hey, I did - and that's something to celebrate!
Dive into the Rachel Marsden terrorist waterboarding column controversy. Get your "CIA Center For Aquatic Excellence Waterboarding Team" t-shirt. Only $20 (includes shipping and handling). For $30, Rachel will also sign the shirt. Sizes S, M, L, XL. High quality cotton Gildan T-shirts.
Click here and send us an email to order. Include the number of shirts, sizes, your mailing address, and email -- and we will send an invoice to you via PayPal so you can pay online. If you don't have PayPal, just let us know and we can make other arrangements.
All proceeds will be donated to the Children Of Fallen Soldiers Relief Fund.
NOTE: Orders received/paid after December 7th, 2007, will be processed in January 2008.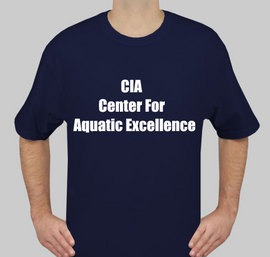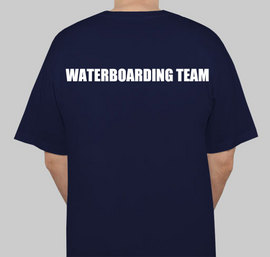 Sun Media Column Statement:
"Attention terrorists and Islamofascists: You can now read the Toronto Sun without having your delicate sensibilities offended, as my weekly column is no longer with Sun Media. I am currently exploring US syndication and other venues for the column. In the meantime, you can continue to read it here at RachelMarsden.com, every Monday. And yes (to respond to some of your queries), after more than 2 years of writing weekly for the Sun, I've been under a new Editor-in-Chief, Lou Clancy, since October 5th, who comes from Canada's most liberal newspaper: The Toronto Star. My column about Islam was spiked on his first day at the job. Best of luck to any principled conservatives who remain."
UPDATE: Looks like the Sun fell for a letter writing campaign by the biggest far-left blog in the USA: The Daily Kos.
- Rachel Marsden, November 7/07