Welcome to the official online home of Rachel Marsden: Founder and CEO of Rachel Marsden Associates, a leading international political risk, information, and communications firm. Political/geopolitical and communications strategist/analyst, Radio/TV presenter, internationally syndicated columnist with (Chicago) Tribune Company, author, and speaker. Click here to contact.
COMING SOON: UNREDACTED with RACHEL MARSDEN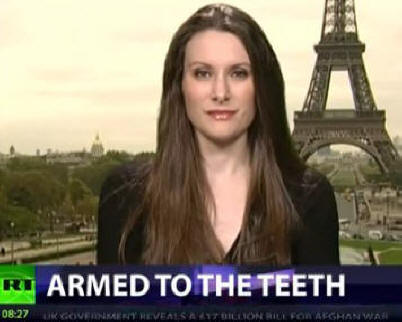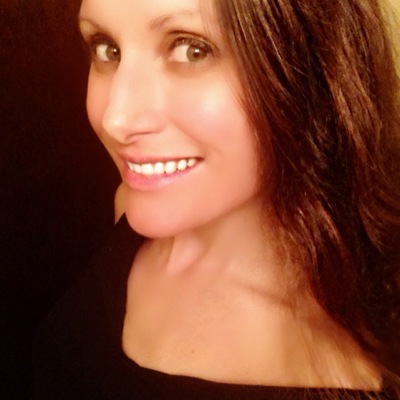 Where Rachel Will Be Next: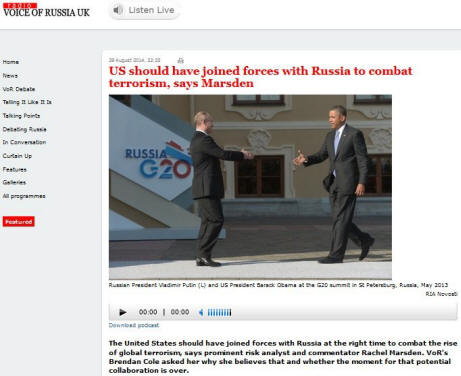 August 29, 2014: Voice of Russia Radio interview: http://voiceofrussia.com/uk/news/2014_08_29/US-should-have-joined-forces-with-Russia-to-combat-terrorism-says-Marsden-3277/
Watch this space for new appearance details.
Click here to view the archive of recent appearances...
Interested in Rachel's book, "AMERICAN BOMBSHELL"? Click here for a synopsis.
Download Kindle/e-book or trade paperback version here: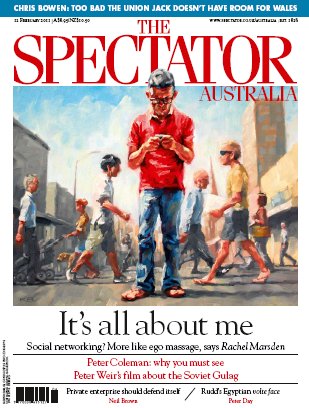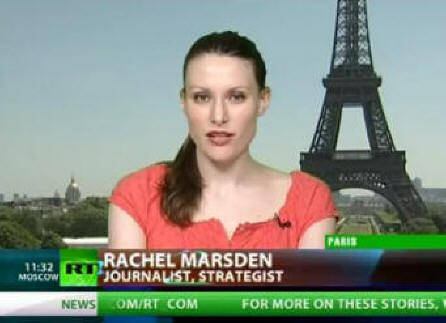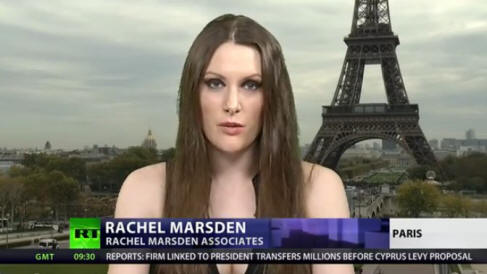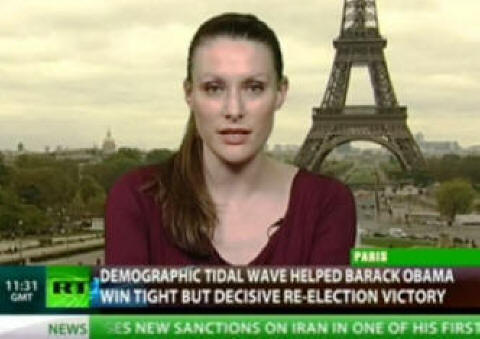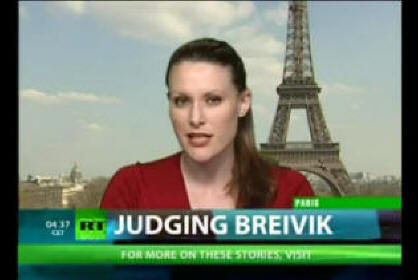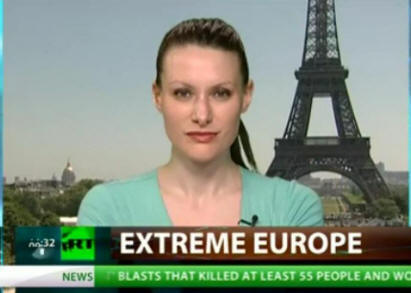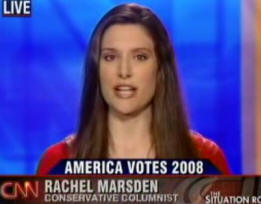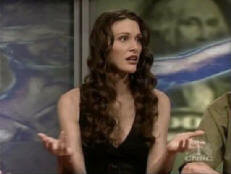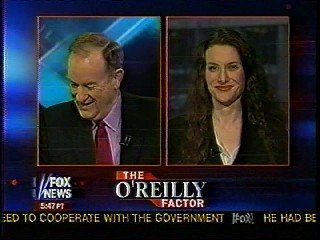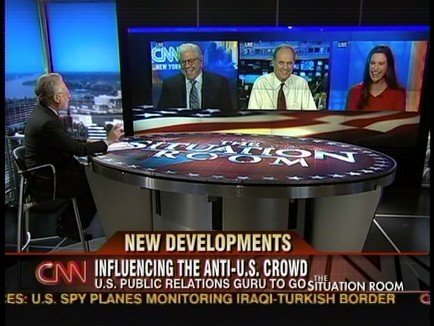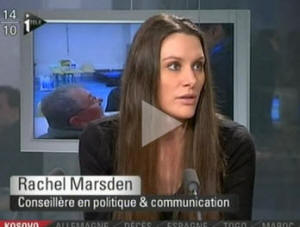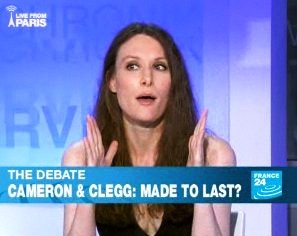 SAMPLE VIDEO CLIPS: