Welcome to the official online home of Rachel Marsden: Tribune Media syndicated columnist, Founder and CEO of Rachel Marsden Associates global business and political risk intelligence, and Presenter / Executive Producer of UNREDACTED with Rachel Marsden (Tuesdays live at 4pm PT / 7pm ET). Click here to contact directly. Click here to request Rachel for a speaking or special event engagement.

LIVE TUESDAYS 4PM PT / 7PM ET: UNREDACTED with RACHEL MARSDEN
"Lifting the black ink to reveal the covert information and intelligence around global events."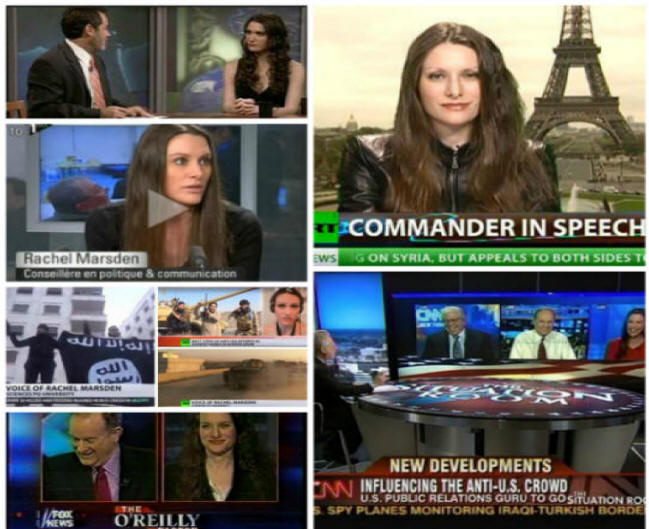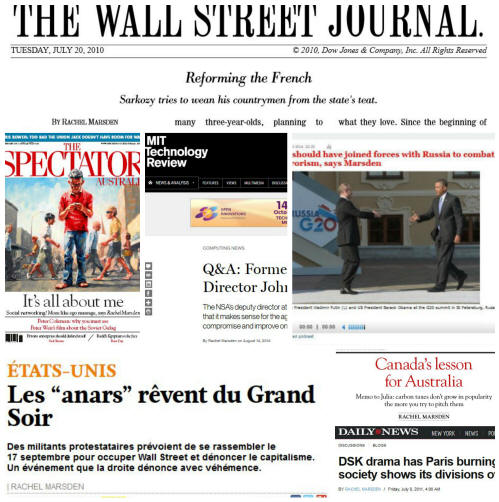 Where Rachel Will Be Next:
January 29, 2016: Sputnik News (Russia) French language radio interview about Donald Trump's U.S. presidential candidacy
March 4th, 2016: Center for Progressive Policy Research forum, "European Integration: Moving Forward or Retreat", in Athens, Greece.
Click here to view the archive of recent appearances...
SAMPLE VIDEO CLIPS: